WEVE
MADE TEAM BUILDING FUN.
The way you gather impacts your company culture. Our platform hosts virtual and hybrid team building experiences for every budget that promote productivity, engagement, and connection.
With The Go Game and Weve, we offer virtual, in-person, and hybrid experiences unrivaled in the industry, and are revolutionizing the way people gather, connect, learn, and play. Our games can be customized for team building, onboarding, training, holiday parties, and more. And we can adjust an in-person event to be virtual, or somewhere in between, with as little as 24 hours notice — so your event can happen regardless of any curve balls that life may throw your way. For events at any budget, we've got you covered.
Check out our Latest Virtual Games
Our most popular hybrid experiences
---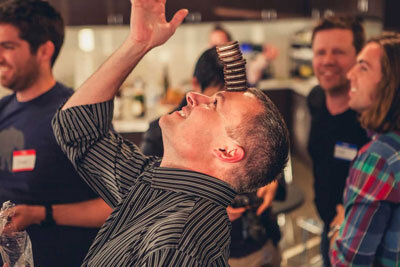 In-person &
Remote Game Show
This event can be run with all in-person, a mixture of in-person and remote, or entirely remote players around the world. A live host can be onsite or host virtually depending on the group's makeup and needs. Each game show includes rounds of mini-games, trivia, and creative challenges inspired by the best game shows of all time.
Check it out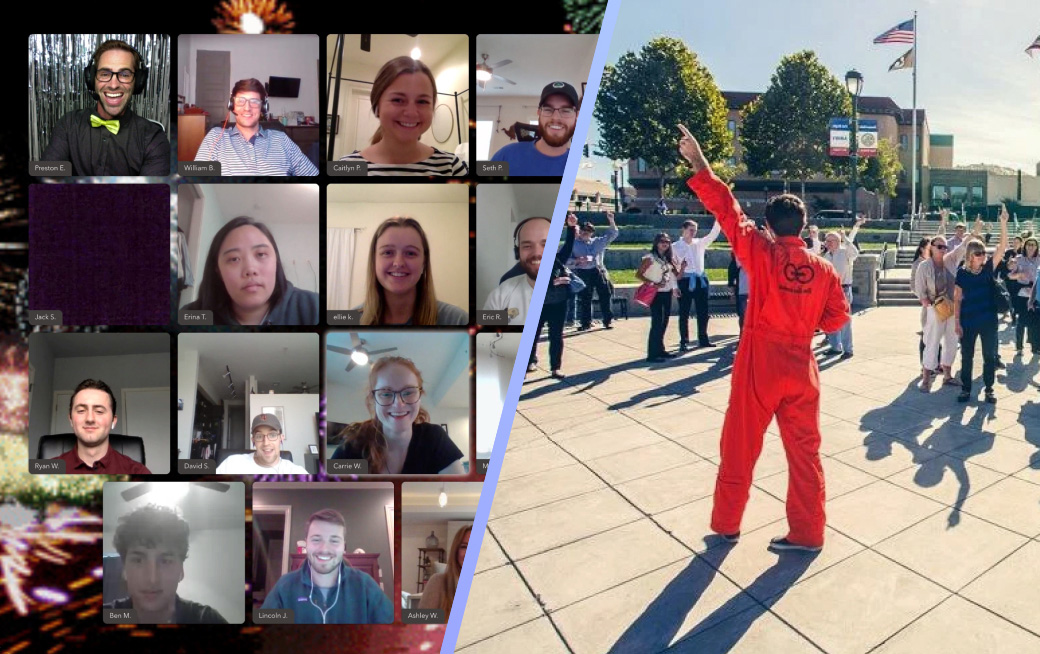 In-person Go Game Adventure + Remote Game Show +
Live Virtual Awards Show
Get your group of in-person participants together, with the option to include remote team members who want to be part of the action.
Check it Out
Ready to play?
REQUEST A DEMO OR QUOTE FOR YOUR NEXT EVENT NOW
Book a Demo
"It is SO easy to have fun no matter who you are! There is something for everyone"
"The team has already expressed interest in hosting a Watch Party for a few other teams and we've been getting a lot of great feedback."

"The interactions with the host were the best. I loved the level of involvement with the team members, and the funny jokes added along the way!"

"Our team is definitely closer after using WEVE"

"SIMPLY AMAZING"

So whether you're wanting something virtual, IRL, inside, outside, hybrid, or something flexible enough to change on the fly, The Go Game and Weve have you covered.
Check out some of our other game options:
Ready to get started?
Book a Demo!
Lots of great companies Weve - why not yours?