HOW
IT WORKS
This game is completely in Spanish and great to connect players who prefer speaking that language.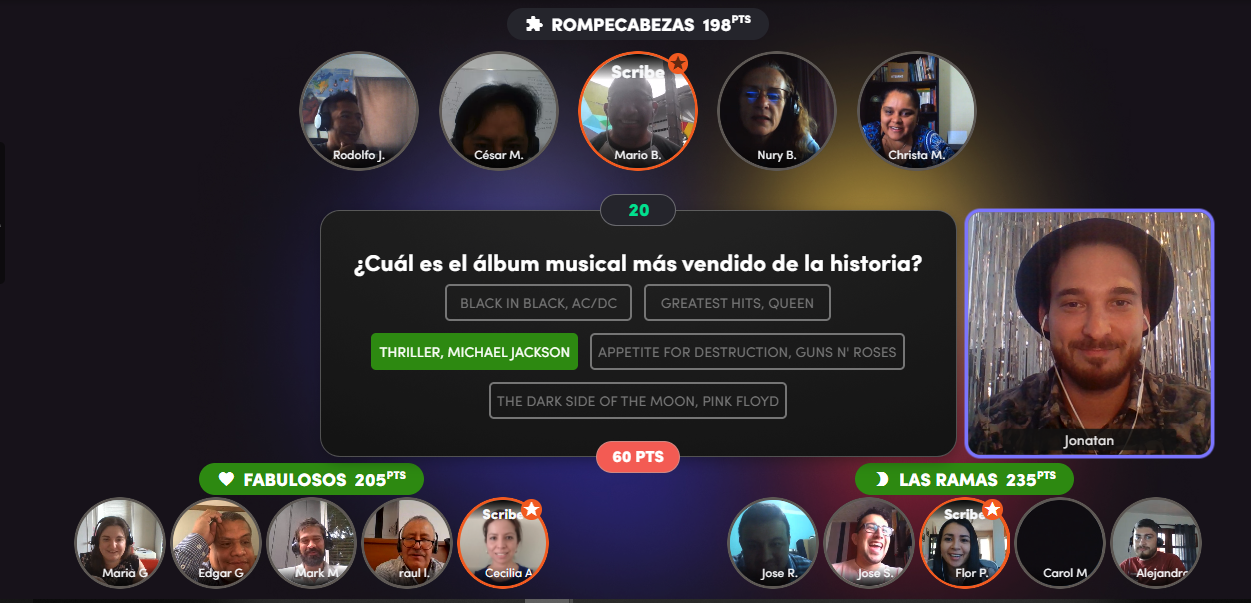 ¡TRIVIA Y ROMPECABEZAS!
Answer trivia and puzzles about sports, pop culture, and more within Latin America and the beyond.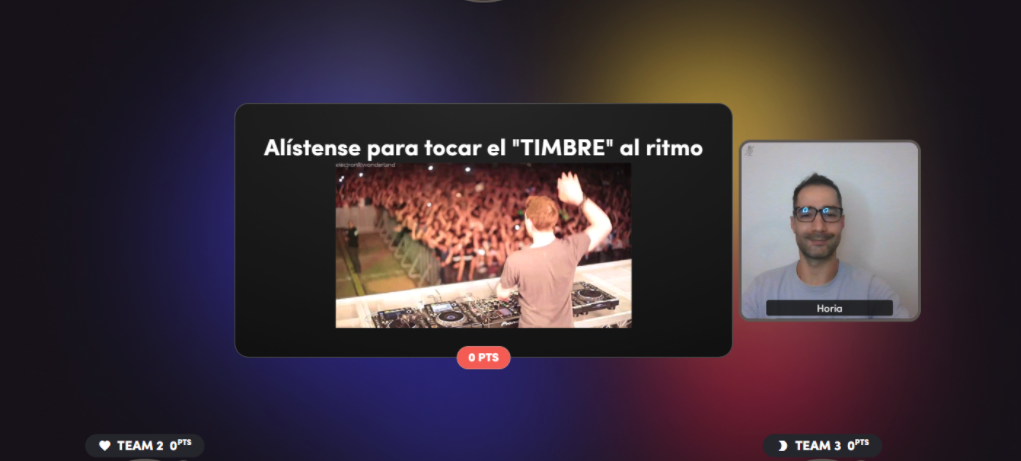 MÚSICA GLOBAL
What country is this music from? Listen to a song and consult your team before buzzing in with your answer.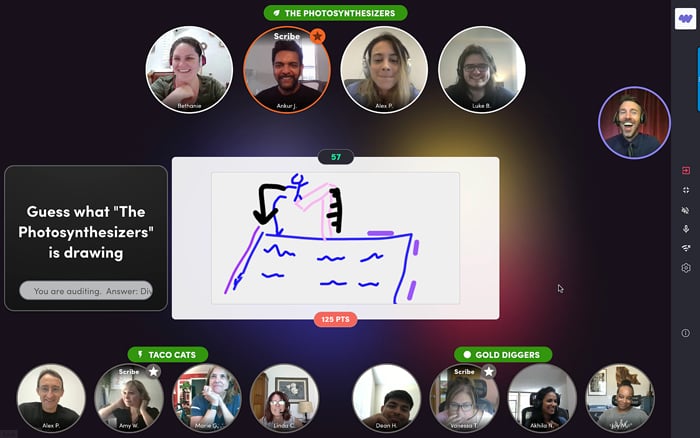 ¡HORA DE PICTIONARY!
Use your artistic skills. Work together to draw a picture and then guess what the other teams are drawing.
IS YOUR TEAM READY TO PLAY?
Try a Demo